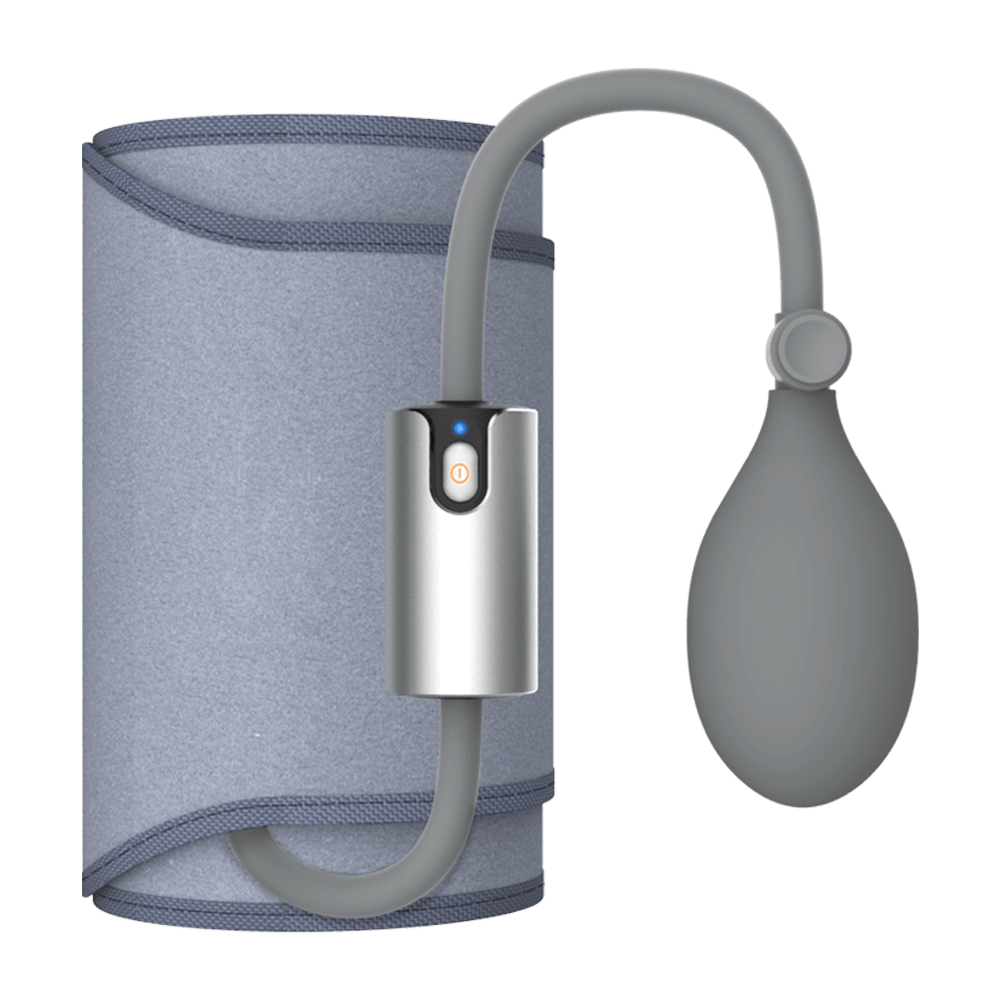 Wellue AirBP™
Wireless Blood Pressure Monitor
Portable. Professional. Trends Trackable in Your Phone.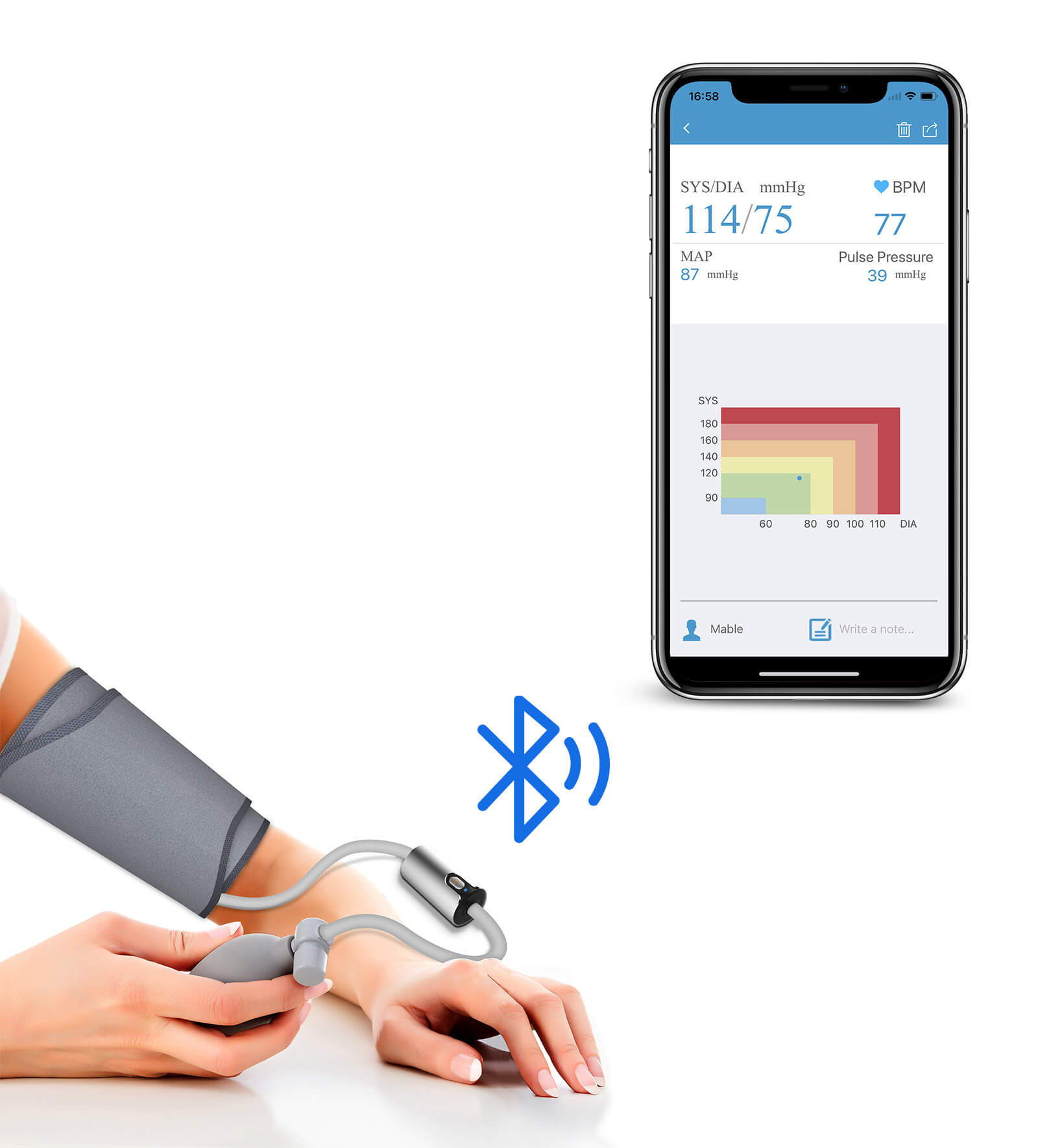 The Digital Blood Pressure Monitor You've Never Seen.
The Wellue® AirBP™ is a new generation BP monitor designed for your whole family to check blood pressure levels anytime, anywhere. See how capable it is below.
FDA approved, meet both US and European standards.
Only 5.6 oz(160g) in total, lighter than iPhone X. Metal shell designed main unit, making it small and durable.
Wide Range Preformed Cuff
With preformed BP cuff, easier and more comfortable to use. Fits small, standard and large adult upper arms.
Support unlimited users with no extra charge.
Analysis and trends of your blood pressure with simple graphs and charts.
Pulse waveform, mean arterial pressure and pulse pressure.
Built-in rechargeable battery.
One charge for 1000 measurements.
AirBP™ App works with Apple Health for easy management.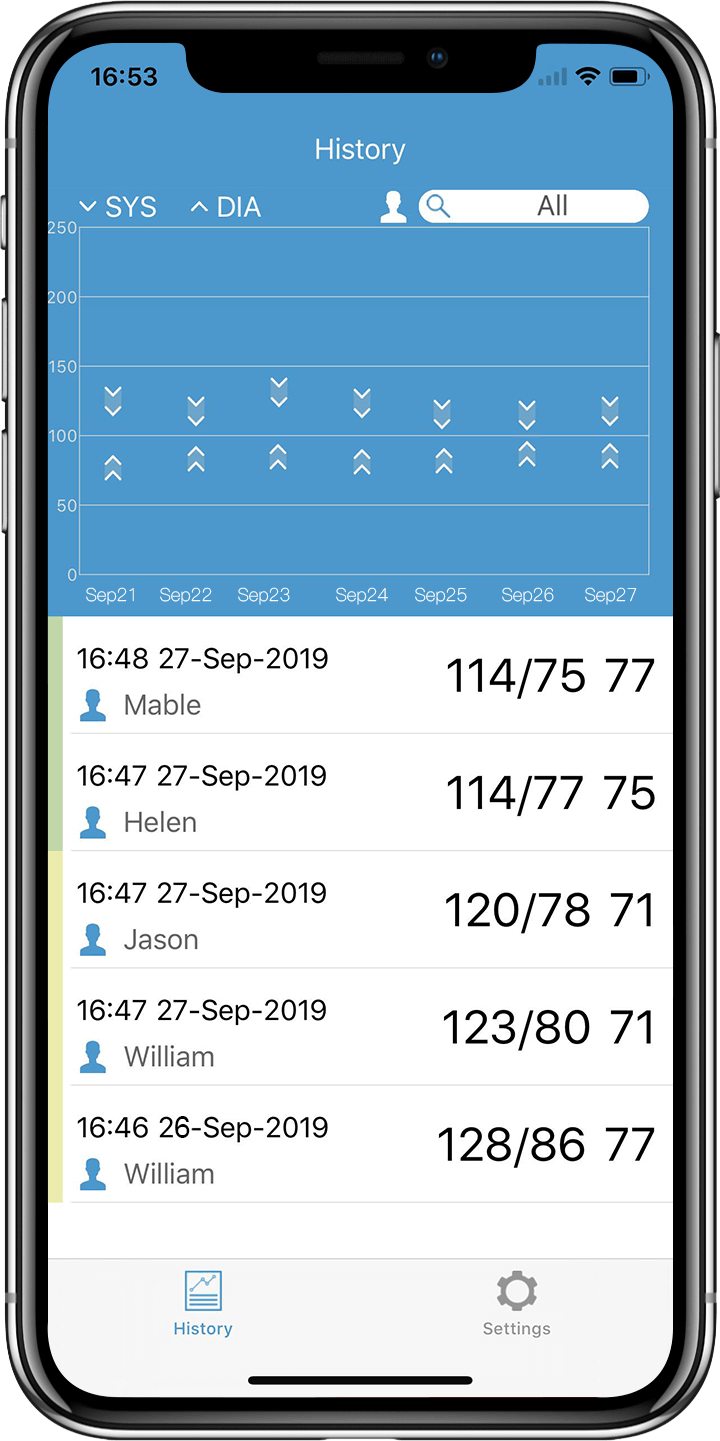 Long-term blood pressure trends. Unlimited storage while at no cost.

Support multi-user management and it's unlimited. Now a smart BP monitor for your whole family.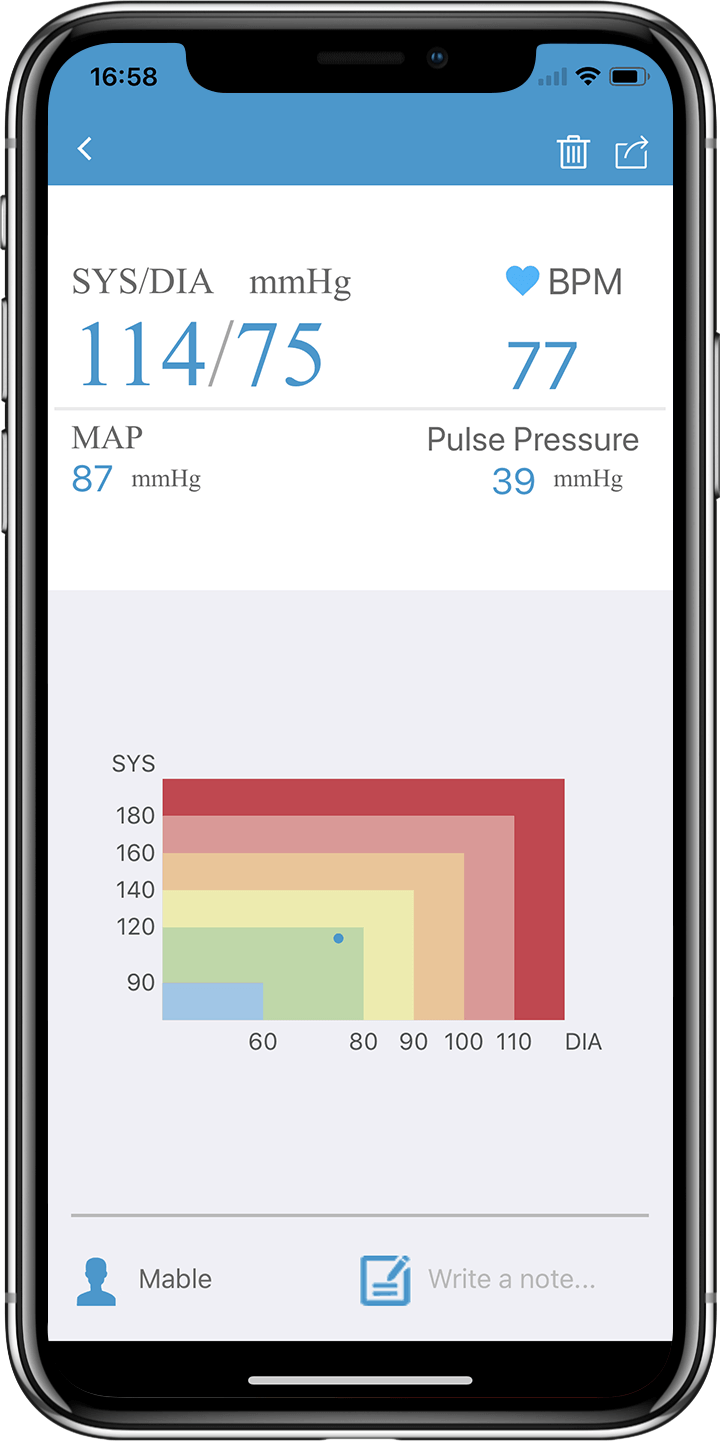 Measure Blood Pressure + Pulse Rate + Pulse Rate + Mean Arterial Pressure* + Pulse Pressure*. Gain more insights into your blood pressure levels.

Log notes and record your mood or activity with each measurement.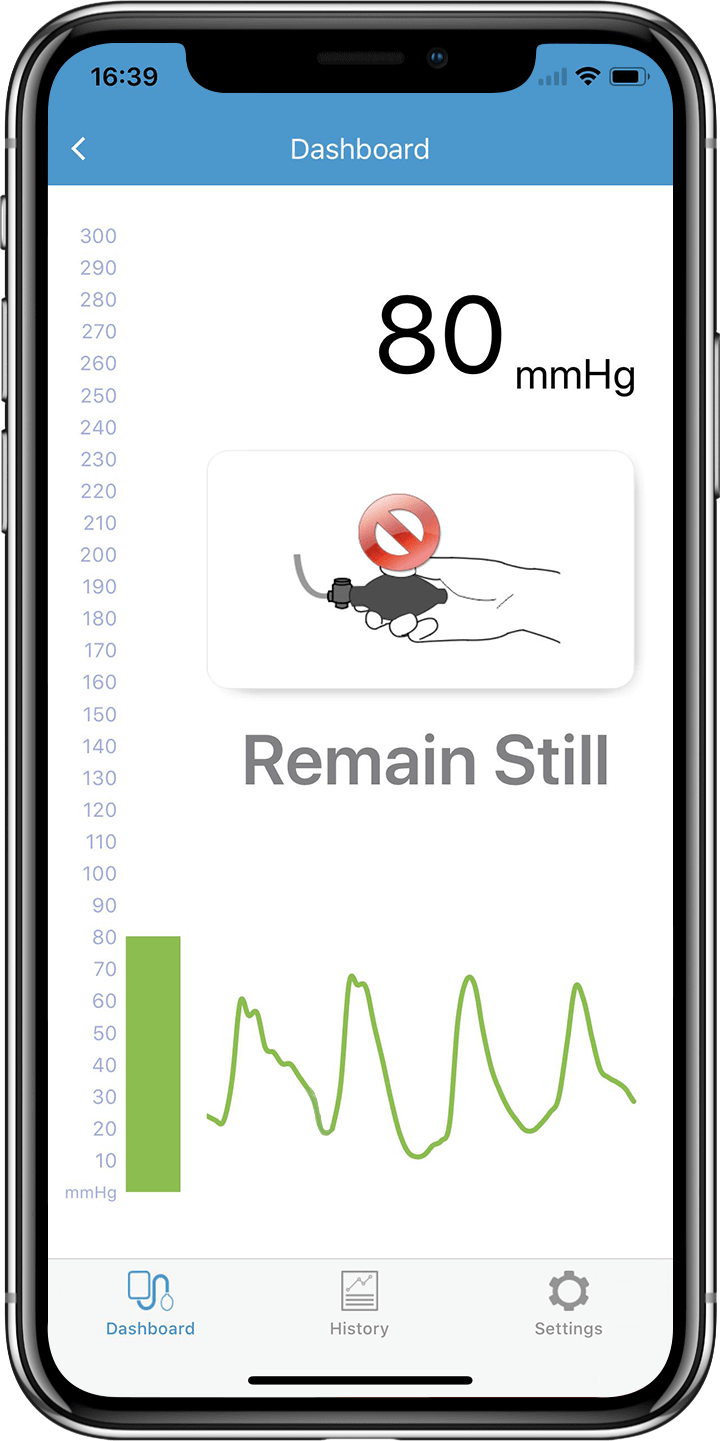 Realtime virtual Mercury Bar* + Pulse Waveform*.

Image and audio guide, it's easy to use.
MAP(Mean Arterial Pressure) informs you how well your body is processing oxygenated blood that is delivered to the tissues and organs. The majority of blood pressure machines in hospitals will calculate it. If MAP is low, a person can go into shock, but a high MAP can also have negative implications.
There's research showing that pulse pressure can be valuable when looking at a patient's overall risk profile.
When the doctor is using the traditional manual blood pressure monitor to detect your blood pressure, he or she will watch the mercury bar to decide where is the systolic blood pressure and where is dysolic blood pressure, when listening to your heart beat.
Each wave corresponds to a heartbeat and the amplitude to the amount of blood detected in your blood vessels. Consistent waveform represents good blood flow detected. After connected with smartphone, you can easily see the pulse waveform during measurement.
Track Your Blood Pressure Anytime & Anywhere with AirBP™

Once the Wellue AirBP™ is fully charged, you can take 1000 measurements. One charge for one year using.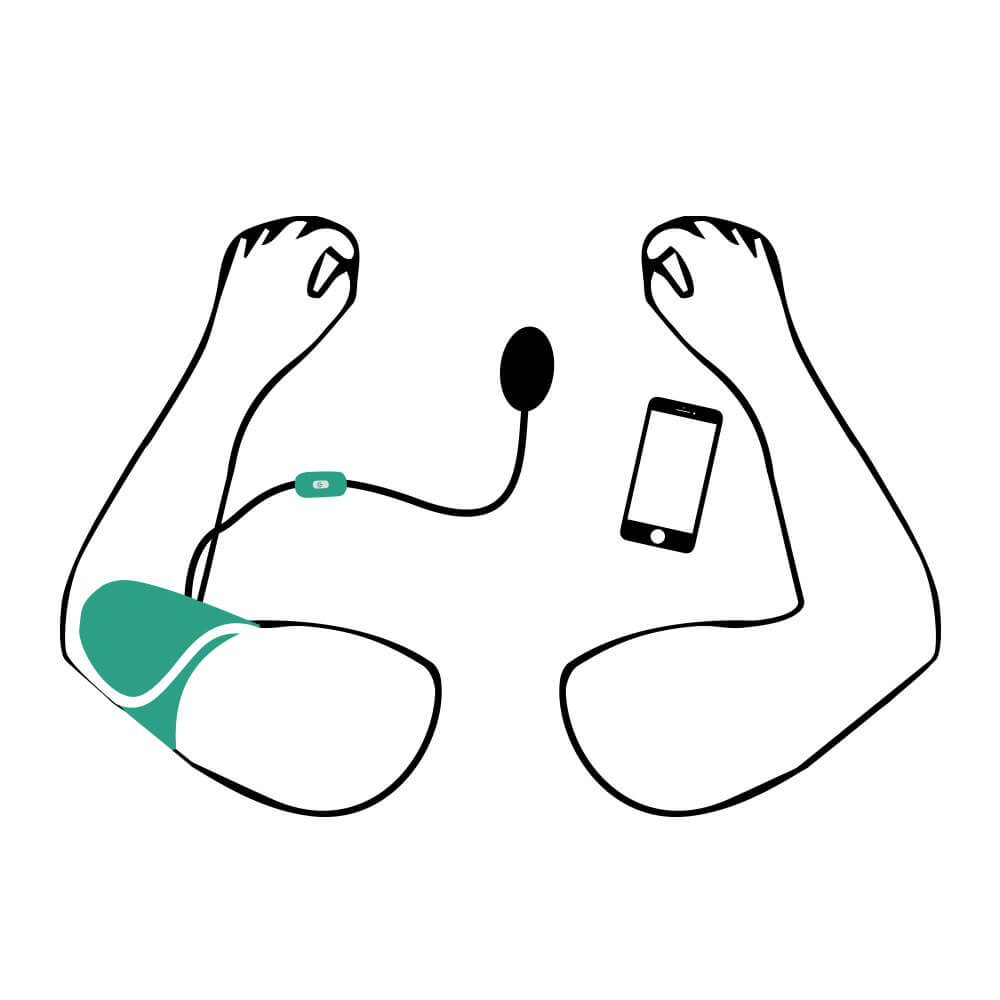 Sit down and relax. Place the cuff around upper arm, run AirBP™ App to connect with your BP monitor.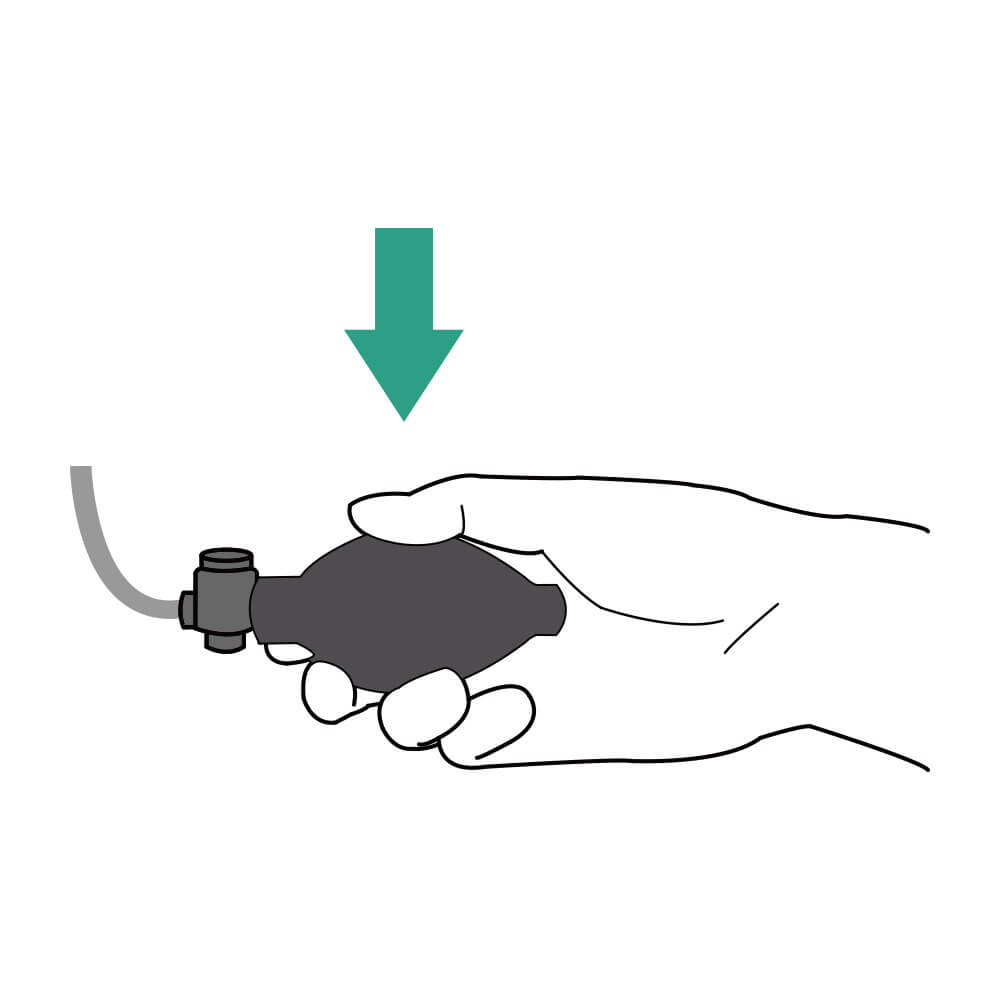 Follow the guide in App and pump up the cuff, then stop and wait for the readings.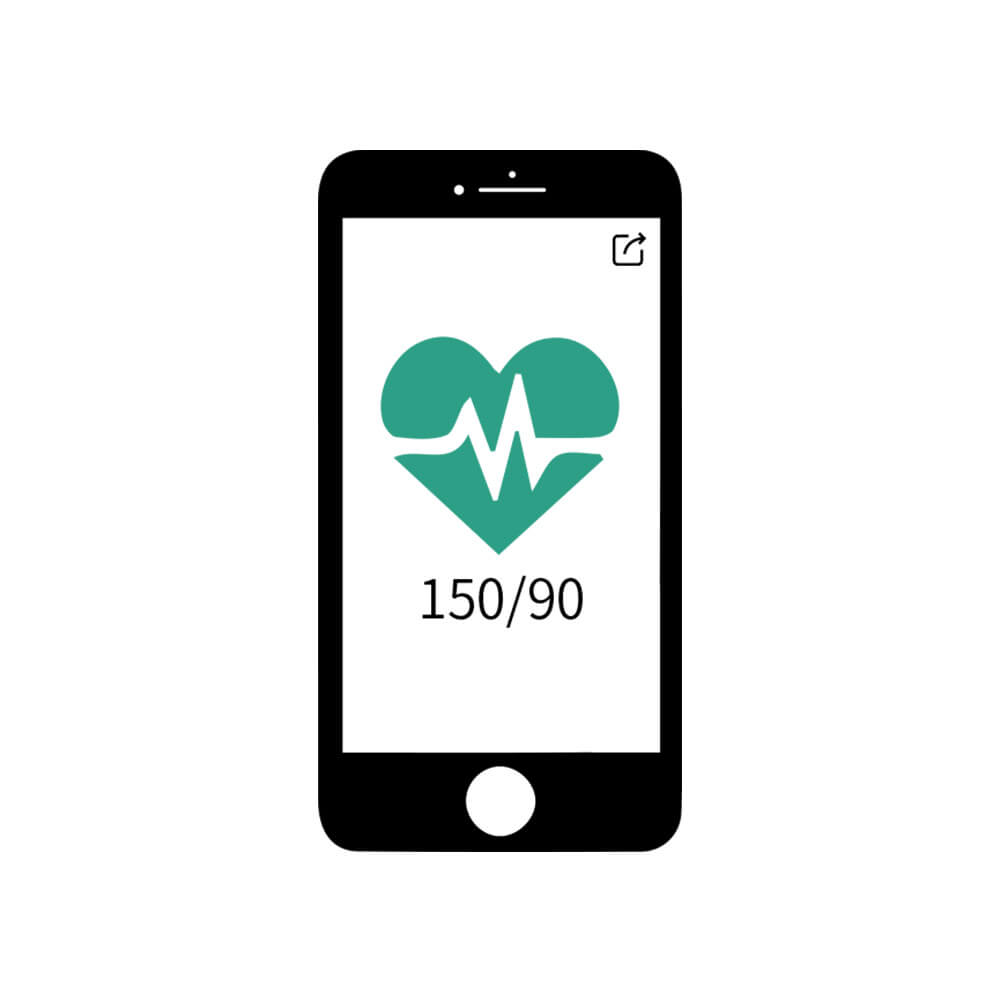 Share professional data with your doctor.
WEIGHT
5.6oz /160g
DEVICE DIMENSIONS
1.5'' x 1.2'' x 1.5'' (68*25mm, main unit)

CUFF SIZE
9'' - 17''/22-42cm

WIRELESS
Bluetooth 4.0 BLE
RECORDED PARAMETERS
Diastolic blood pressure, systolic blood pressure, pulse rate, mean arterial pressure, pulse pressure.
MEASURE TECHNOLOGY
Oscillometric Method

CUFF PRESSURE RANGE
0-300 mmHg
BLOOD PRESSURE ACCURACY
±3 mmHg

PULSE RATE RANGE
30 to 250 bpm

PULSE RATE ACCURACY
±2 bpm
DEGREE OF DUST & WATER RESISTANCE

IP22
BATTERY LIFE
Rechargeable lithium-polymer, DC 5V. One charge for 1000 measurements.

iOS COMPATIBLE
iOS 9.0 or above.
iPhone 4s or above; iPad 3 or above.
ANDROID COMPATIBLE

Android 5.0 or above, with Bluetooth 4.0 BLE.